History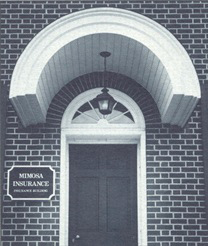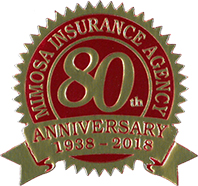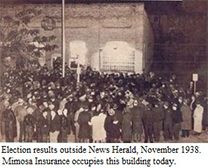 Mimosa Insurance Agency was organized in July 1938 by Thomas E. Garrison. Morganton, sometimes called the "Mimosa City," was adorned with Mimosa trees. There were Mimosa parades and Mimosa festivals reigned over by Mimosa Queens. Being founded during the height of the "Mimosa City" days, it only seemed right that Mr. Garrison should call his agency Mimosa Insurance. First located in a small space upstairs above the Lazarus department store, Mr. Garrison, along with one secretary, began writing a few policies and launched his agency on a successful insurance enterprise.
By the end of the first year, Mimosa had around 300 policies in-force. With continued contacts and prompt, efficient service to its policyholders as well as prospective clients, the following seven years saw that number jump to around 10,000 policies in-force. By its 10 year anniversary in July of 1948, Mimosa Insurance had written 20,000 policies.
In 1940, with Mimosa Insurance growing rapidly, Mr. Garrison felt the need for quarters that were more accessible to the public. This led to the relocation of the agency to the ground floor of the Mimosa Theater building where it remained until May of 1947.
In the meantime, local businessman Frank C. Patton had planned and built one of the most modern office and business buildings in Morganton, located on North Sterling Street. It was into the second floor suite of offices in this new building that Mimosa Insurance moved and had one of the most modern and spacious suites in the city of Morganton.
In March of 1951, Mr. Garrison passed away, leaving the reigns of the agency in the hands of his son-in-law, Paul S. Cash. By this time Mr. Cash had been in the industry for 4 years, having gone to work with his father-in-law in 1947 upon returning home from flying B-24 Liberators in World War 2. Mimosa Insurance continued to grow under the leadership of Mr. Cash, insuring homes, autos, business and lives, as well as unusual risks such as a railroad and airplanes.
It was during this time in 1963 that the News Herald, located adjacent to the Patton office building decided to move to a new location. Not wanting to see the building fall into the wrong hands, Mr. Cash seized the opportunity to purchase the building. This turned out to be a wise investment because in 1979, the Patton building was razed to allow the construction of a parking lot for the First Citizens' Bank. It was then that Mimosa Insurance Agency, after completing some extensive renovations, moved into the building at 207 North Sterling Street, where it remains today.
In the years following, Mimosa Insurance saw few changes, but continued to be a leading provider of insurance to western North Carolina, representing the strongest, most financially secure insurers in the nation, all carefully selected to meet the needs of its clients. Mimosa Insurance continues this "hometown" dedication today. In 1981 Mr. Cash was joined in his commitment to service by his son, Spencer. Having been in real estate prior to joining Mimosa Insurance, Spencer already had a broad understanding of insurance products. With a strong desire to be able to best serve clients and set himself apart from other insurance agents, Spencer earned the designations of Certified Insurance Counselor, Chartered Life Underwriter, Chartered Financial Consultant and Certified Financial Planner.
Mimosa Insurance Agency continues to make way for new waves of changes and continued growth. The agency is a veteran member of the Keystone Insurers Group, an organization with a passion for outstanding performance, unwavering professionalism and well-conceived responses to the challenges of a rapidly changing business environment. Other agency affiliations include the Independent Insurance Agents and Brokers of America, the Independent Insurance Agents of North Carolina, and the Burke County Chamber of Commerce. Mimosa is also a Trusted Choice® agency.
While the technology, the scenery and the staff of Mimosa Insurance Agency has changed since 1938, the founding principles and values set forth by Mr. Thomas Garrison in 1938 remain the same. Mimosa Insurance has, and always will, strive to give clients the best possible protection for the best possible value.